Our Team
We love what we do and we do it with passion. We value the experimentation of the message and smart incentives.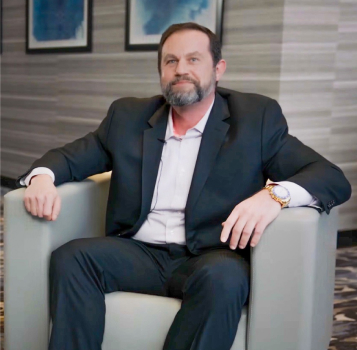 Adam Schwartz
CEO & Founder
Adam Schwartz – CEO, has over seven years' experience building fintech platforms to manage all aspects of the alternative finance industry. These systems include CRMs, underwriting models, investor portals, syndication and servicing platforms, phone systems, apps for both Google and Apple, marketing systems, and more. Adam has self-funded over $10 million of his own capital over the 7 years in state-of-the-art technology which is an ongoing work in progress.

Prior to creating The Merchant Marketplace Corp, Adam was both CEO and CTO of Velocity Group USA, which funded over $200 Million to business owners across the USA in a four-year span.

Adam worked hand in hand with family offices to make sure reporting, scalability, accountable, and transparency were always paramount to the success of the business models. Adam has taken the same approach with The Merchant Marketplace with the intent of making this the most successful approach to fintech to date.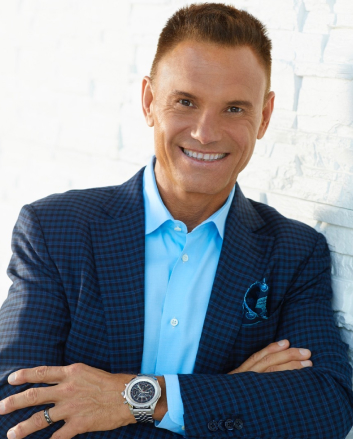 Kevin Harrington
Co-Founder
As an original "shark" on the hit TV show Shark Tank, the creator of the infomercial, pioneer of the As Seen on TV brand, and co-founding board member of the Entrepreneur's Organization, Kevin Harrington has pushed past all the questions and excuses to repeatedly enjoy 100X success. His legendary work behind the scenes of business ventures has produced more than $5 billion in global sales, the launch of more than 500 products, and the making of dozens of millionaires. He's launched massively successful products like The Food Saver, Ginsu Knives, The Great Wok of China, The Flying Lure, and many more. He has worked with amazing celebrities turned entrepreneurs including, like Billie Mays, Tony Little, Jack LaLanne, and George Foreman to name a few. Kevin's been called the Entrepreneur's Entrepreneur and the Entrepreneur Answer Man, because he knows the challenges unique to start-ups and has a special passion for helping entrepreneurs succeed. kevinharrington.tv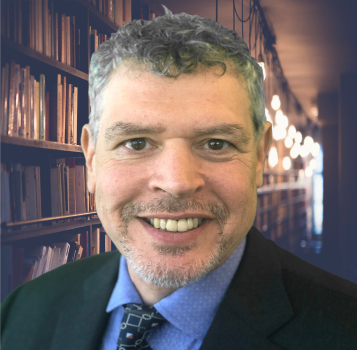 David J. Austin
Board Member
David Austin is the managing partner at Austin LLP, a boutique intellectual property and commercial litigation law Firm. David has extensive litigation, patent prosecution and intellectual property counselling experience, representing clients in contract, patent, trademark and copyright matters.

David is also heavily involved in the alternative finance bar, representing plaintiff firms in all levels of litigation and contract law.

David has a Ph.D. in organic chemistry from Emory University and a law degree from Fordham University, and is licensed to practice law in both New York and California. Prior to becoming an attorney, David was a professor in the Chemistry Department at Yale University where his laboratory developed a novel phage-display drug discovery platform upon which he co-founded Ambit Biosciences. He also served as Director of Medicinal Chemistry at Rib-X Pharmaceuticals (now Melinta Therapeutics).

David's experience in both academia, industry and law provides him with a unique ability to understand business and market needs.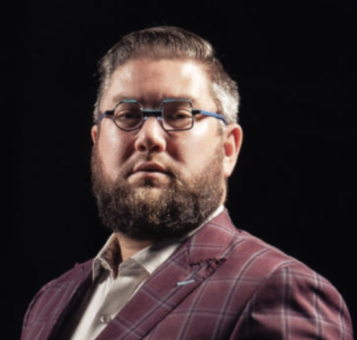 Paul started in the Merchant Cash Advance industry almost 8 years ago as a Chief Marketing Officer for a leading provider of merchant funding. Helping create a professional work environment and leading marketing department he also took upon the role of Director of Business Development. While leading several funding companies to success, he has developed a presence and following within the industry as an industry leader and insider steering the future of this Fintech space. We are honored to have him as our partner and take on the roles of Chief Operating Officer and Chief Revenue Officer.

Previously Paul has helped one of the leading companies in the industry rebrand while helping them go from funding $3.2 million a month to $9.3 million a month in under two years while helping them be named to the Inc. 5000 list.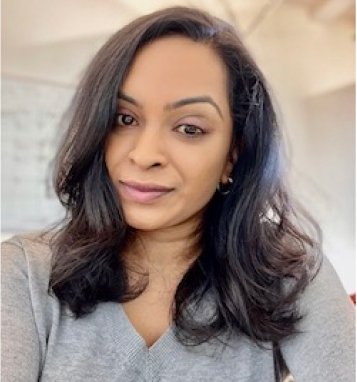 Rashel has proven her commitment to excellence within the fintech and small business financing industry. She brings with her over 15 years of valuable experience and insight to enhance multiple facets of a business, including her expertise in underwriting small business financing.

After obtaining a bachelor's degree in Business Administration, she hit the ground running, with a passion for business development and risk management and is currently studying for her CFA Level 2. In her career, she has demonstrated thoughtful and cohesive underwriting and operational skills, proving to be a valuable asset to her clients and the industry. Through due diligence and reasoned approach, she has guided clients through many business uncertainties and successfully assisted them in navigating industry standards. With a driven mindset and result-oriented planning, she has built and rebranded multiple companies, as well as established sound operational and risk policies to guide these entities on a path of future growth and expansion. Rashel brings a world of expertise to The Merchant Marketplace Team and is a true star in the Fintech world.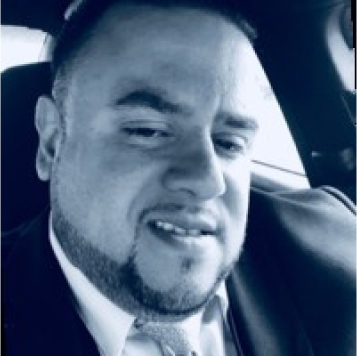 George Ramirez
Director of Collections
George Ramirez is a seasoned collection professional with over a decade of experience in the financial industry. He currently serves as the Director of Collections for Merchant Marketplace, where he leads the Collections and account services Department with recovery efforts on defaulted merchants and establishes preventive measures to curve defaults and mitigate risk.

George's expertise in the collections industry has helped him to develop and implement effective collection strategies that have resulted in significant improvements in recovery rates. He has a deep understanding of the legal and regulatory frameworks that govern the collections process and works closely with his team to ensure that all collections activities are carried out in compliance with industry standards and regulations.

Prior to joining Merchant Marketplace, George held various collections Manager roles at several fintech institutions, where he was responsible for managing collections and account servicing teams and driving collections performance. George is a results-oriented professional who is passionate about delivering exceptional results and helping clients to overcome financial challenges. His extensive knowledge of the collections industry, coupled with his strong leadership skills, make him an invaluable asset to the Merchant Market place and a trusted advisor to the management team on ways to improve account servicing and impact recovery rates.